Blog > Can carpet warm a room?


Can carpet warm a room?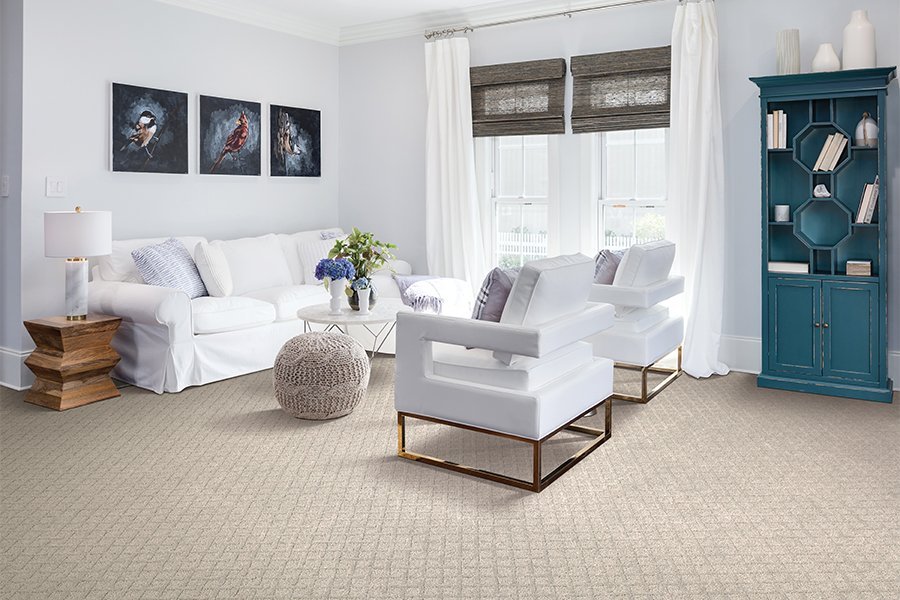 You might be surprised to hear that carpet can warm a room, but not in ways you might think. Today, we're going to take the time to tell you more about why rooms are warmer with carpeting in place, so be sure to read along with today's post for more information.

Carpeting warmth is a beautiful benefit

The truth is carpet cannot warm a room by itself, but it can certainly retain the heat that your home generates. This is because the carpet and underpadding both act as an additional insulation layer, ensuring there is no rapid escape of heat through your flooring.

The added warmth is especially beneficial in bedrooms and children's rooms on cool or cold days, keeping you more comfortable throughout your home. And you will eventually see this benefit projected into your energy bills, saving you much money over time.

Carpeting can even be installed over radiant heating, providing specific recommendations are met regarding flooring type and maximum heat settings. If this is something you plan to choose for your home, be sure to ask for further details.

When you're ready to learn more about these floors, be sure to visit us at your convenience. We'll make sure you find the flooring you want and need.

Take time to visit our carpet store

When you visit Williams Carpet Inc., you'll find an excellent selection of floor coverings that are here specifically to meet your unique requirements. Then, when you share them with our experienced associates, we'll lead you to the best materials that flawlessly work in all your most important spaces.

If you are a resident of Lansing, Mason, Haslett, Williamston, Holt, Eaton Rapids, Grand Ledge, or Dewitt, be sure to visit our Okemos, MI showroom whenever you're in the area. We'll be happy to be your go-to carpet store for every flooring need, so stop by today to get started.